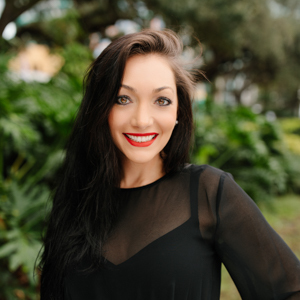 Tiffany is dedicated to providing her clients with unparalleled service by creating a customized real estate experience. She is in the top 1% of all agents in Central Florida. In her previous professional experience, Tiffany represented some of the world's most recognizable brands, which gave her a solid foundation that she is able to leverage in real estate. Her reputation as a marketing expert, skillful negotiator, and relentless advocate differentiates her in a wide market. Not only does Tiffany get the job done, but she does so with a smile.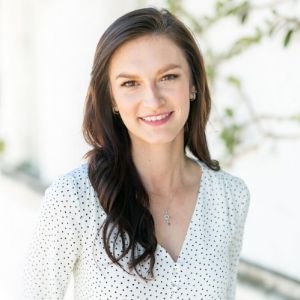 A born and raised Orlando native, Victoria is proud to serve those in her community. She prides herself on being a trusted professional, serving the greater Orlando area including Winter Park and College Park.Victoria holds a Bachelor's degree in Communication Sciences and Disorders with a minor in American Sign Language and Dance from the University of Central Florida. She spent her first three years at UCF dancing for the collegiate athletic dance team, Knightmoves. Following she became an Orlando Magic Dancer finding a new way to continue giving back to the community. When she is not showing, she is practicing yoga or taking her dog for a walk. She has had a dedicated Ashtanga yoga practice for over 5 years now. Victoria's purpose in her work is to provide unparalleled, professional service to her clients. With a work ethic like none other, Victoria will go the extra mile to do what is necessary to provide the highest level of service. Victoria knows there is no shortcut to success and you can count on her to practice with integrity and honesty whenever she represents you.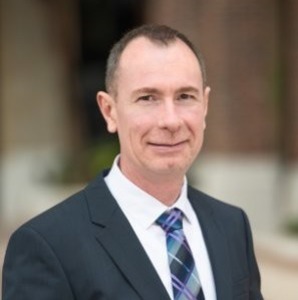 Pedro Germano is renowned among colleagues and clients alike for his integrity, loyalty and professionalism. Pedro's 20 years of real estate experience is wide ranging in terms of geography, property types and skills. Pedro's clients include developers, owners, family offices, lenders, private investment funds, REITs and other entities who rely on his expertise for a full range of acquisitions, dispositions, JV, financing, land use, zoning, and government relations concerns.
Throughout his career as a real estate agent, Pedro has had many record sales in commercial and residential real estate and received numerous awards for his extraordinary client focused services. His work and awards has been featured in publications and magazines including: Orlando City, Orlando Leisure, Winter Park, Previews International, Unique Homes, Homes & Estates, WSJ, Robb Report and others.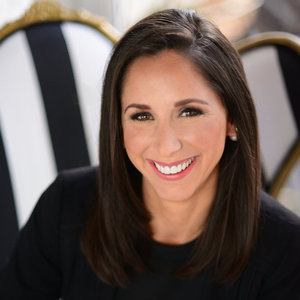 Kat is extremely passionate about her role to help people "find their place in the world" & her clients appreciate the hands on attention she provides. She only works with a hand full of listings at a time to make sure each and every client has her full attention! Kat's diverse background has helped her to create a solid foundation as an agent here in Orlando. She is a native to Central Florida & loves being a wife & new momma. She hasn't been in Florida her entire life. Before planting her roots back in Orlando she traveled the world for 10 years to perform as an acrobat and dancer with some of the most well known names in the entertainment industry.
A third generation Lender, Leslie Heimer earned her undergraduate degree from the University of Florida and her Master's in Business Administration from the University of Maryland University College. As Agent/Owner of American Liberty Mortgage she and her team provide a high-touch lending experience for Orlando's most distinguished homeowners. Leslie is ranked as Top 75 Lenders in Florida and Top 250 in the US. In 2018, Leslie was named Mortgage Banking's Most Powerful Women by National Mortgage Professional Magazine. She is a contributor for Scotsman's guide and named Top Lending Influencer for thought leadership in her industry. Leslie has been recognized on the cover of FOCUS magazine, The Orlando Business Journal and Orange Appeal Magazine for business growth strategies. In 2020 Orlando Family Magazine recognized Heimer as Top 50 Real Estate Professionals.
Throughout Leslie's 18-year tenure she's served the community on numerous non-profit Boards for issues close to her heart.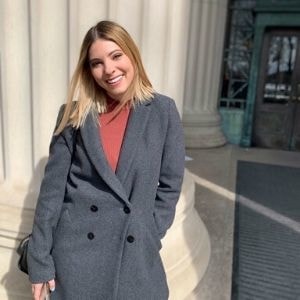 Operations Manager Pursuing a degree in Real Estate from The University of Central Florida has given Jenna education in order to become successful in the field of Real Estate. The education has given her the tools to understand all the in's and out's of the field and how to become successful in the industry. With a background in Accounting, she also understands the financial aspects of a transaction and the importance of having a financial goal. Jenna has learned that in order to find a career in which you can succeed, it must first start with a positive attitude and always striving for more. Her bubbly and energetic vibe will surely brighten your day and make it a pleasure to work with her. She values efficiency and brings that value to the table as positive client moral is her top priority.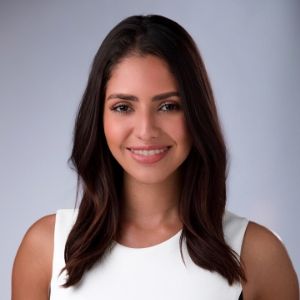 Digital Marketing Manager Pursuing a degree in Integrated Business and Real Estate from the University of Central Florida has given Duvanny the tools necessary to become a well-rounded specialist in this niche market. She has extensive experience as a brand specialist with a demonstrated history of working in the brand development industry for some of the most well-known brands in the country. Her experience has allowed her to create strategies that are highly effective for reaching organizational goals in content creation, advertising, sales promotion, and social media management. She believes it is important to be an avid learner as she is always keeping up with the latest trends in technology, marketing, and social media. For Duvanny, the secret to success is having a competitive advantage that sets you apart and the ability to adapt to our ever-changing world.